Paranormal Explorers Blog



The Paranormal Explorers Blog is my mini-journal about the quest for the unknown. It...
--lets you know whenever any new Web pages appear on paranormal-explore.
--keeps you up-to-date with other postings or news about paranormal phenomena.
--informs you on any worthwhile clues trying to fathom the obscure and mysterious.



Ghosts, Beyond the Afterlife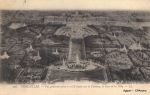 What if the reality behind ghosts were not what we thought? Discover what may be at the bottom of this strange phenomena.